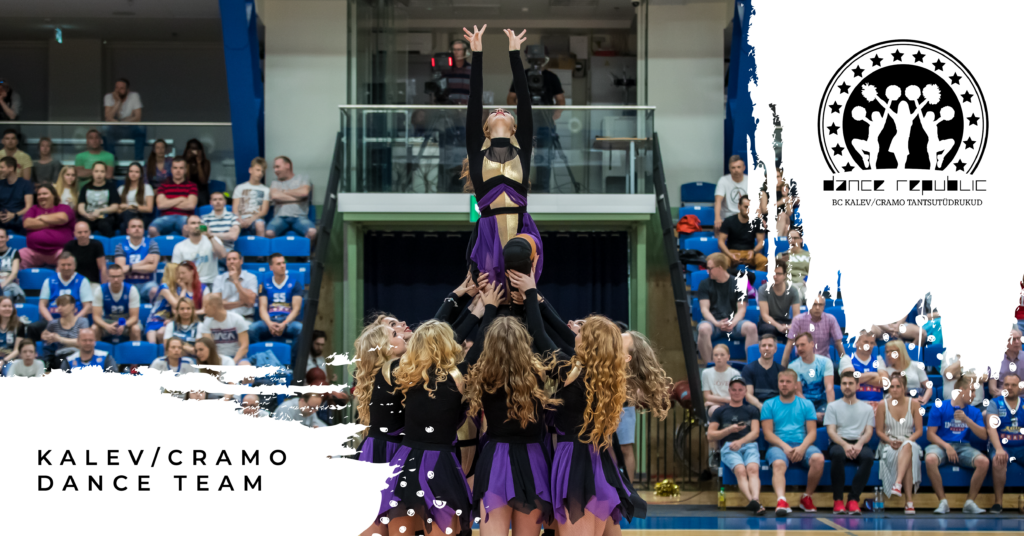 "No one is born a dancer. You have to want it more than anything." ~ Mikhail Baryshnikov
Kalev/Cramo Tantsutüdrukud on Eesti valitseva Korvpalli meistri meeskonna tantsutüdrukud olnud juba üle 10ne aasta. Tantsugruppi eesmärk on pidev areng, eesmärk eelkõige kvaliteetselt  areneda  tantsulises ja tehnilises mõttes.  Lisategevusena pööratakse ka tähelepanu akrobaatilistele elementidele ja cheerleadingule. 
Mängudeks toimub alati väga põhjalik ettevalmistus. Eesmärk on hoida stabiilselt kvaliteetset ja ühtlast pilti ergutusgruppina. Igat esinemist hinnatakse väga kõrgelt ja suhtutakse kogu armastusega. Meie grupp peab väga oluliseks ka võistlusi, sest kes on võistlustel käinud teavad ja saavad juba kogenuna öelda, et need hoiavad kokku ja arendavad mitmel tasandil. 
Kalev/Cramo Tantsutüdrukute gruppiga saab liituda aastaringselt, uued ja entusiastlikud noored ja täiskasvanud on alati oodatud end proovima. Alustada saab  nii algaja tasemest kui kesktasemest. Kui on kogemustepagas piisavalt suur siis võetakse avasüli ka esindusgruppi. Esindusgrupis tantsivad sel hooajal  22 liiget, kes on väga kohusetundlikud, püüdlikud ja sõbralikud neiud! 
Kalev / Cramo Dance Team have been cheerleaders of the 10th time National Champions in basketball in Estonia for over 10 years.
The goal of the dance group is continuous technical quality development.  As an additional activity we also safely practice difirenet acrobatic elements and cheerleading stunts.
Our usual training include variaty of styles, technical elements, streching, improvisation etc.  The goal is to keep a stable, high quality level as an incentive group. The group performs at all BC KALEV/Cramo basketball home games wich sometimes is 7 times per month wich makes it almost 2 games per week. The preparation for each game is  thourow and taken very seriously. Every stage expreriance is highly valued and treated with a lot of love. 
Our group also considers competitions to be very important because those who have been to the competition know and can already say that they hold the group even more  together and all in all  brings hight development to the team.
BC Kalev/Cramo dancers are fun, loving, dedicated and hard working girls. Who cherish each other and the passionate about everything they do.